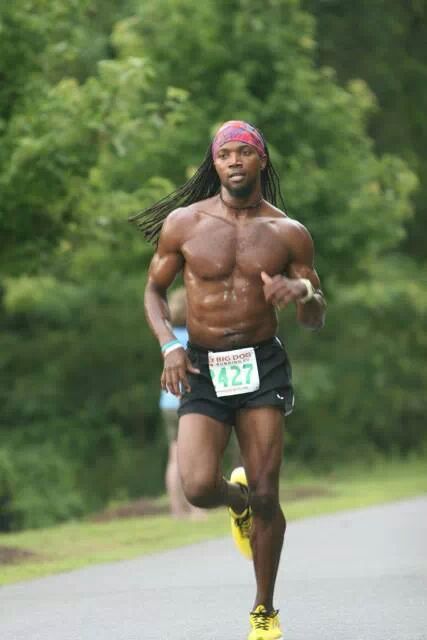 Fitness and Colorado weather go hand-in-hand. Maybe that's why three Colorado cities are consistently among the top 10 most fit in the nation. With more than 300 days of sunshine a year, our beautiful state has been just the inspiration that Advanced Ortho medical assistant Ashton Burton needed to build a fledgling fitness routine into a life passion.
 
What began as a 20-minute treadmill strategy to maintain his physique after a successful college football career has turned into a way of life that includes running to work, running on lunch breaks and running marathons. In fact, running has become such a part of Ashton's life that he's only taken three days off in the past 18 months, and he's currently training to run an overnight team marathon that will cover 260 miles and raise funds for active military members.
 
"Yes you can"
As part of the Advanced Orthopedics team, Ashton is a great example of how to Be Active! Since joining Advanced Ortho in 2013, he's been a huge inspiration, and he reminds us every day that you can take on a new challenge by starting small, and you never know where it will take you.
 
"When people find out how I got started running, they say, 'I could never do that,'" says Burton. "'And I just tell them 'Yes you can! You are not competing with me. Just start. You can go as slow as you'd like, but you should get out there!'"
 
Ashton's path to Colorado, and his growth in running have been guided by this open-mindedness that prompted him to say "Why not?" His 20-minute treadmill work provided the spark to try a 5k and two months after the 5k, his curiosity led him to run a half marathon.
 
Similar curiosity led Ashton to Advanced Orthopedics. The native Alabaman had never visited Colorado before a chance trip. After seeing Colorado's active life style, he was hooked, and when a friend and former teammate suggested he move to Colorado, Ashton's response was "why not?"
 
Helping patients find a bright spot
In the past year, Ashton has brought smiles to the faces of countless Advanced Ortho patients by giving his best as a medical assistant, and the Colorado trails and sunsets have returned the favor by providing Ashton with his own share of smiles and satisfaction.
 
"I like the laughter," he says. "It can help with healing and if I can make one person smile I am doing something good. I try to help patients take their mind off of their pain, or if they are nervous, calm them down."
 
Ashton has shaved his marathon time from an initial time of 3:23 to 3:15. Never one to avoid challenges, Ashton continued his running development by doing ultra-marathons (which can take eight hours!). He runs five or six days a week and cannot get enough of it.
 
Running for those who can't
Next month, Ashton is putting his passion to good use by helping others. On May 25-29, Ashton will participate in an eight person, 260-mile relay across the State of Georgia, from Savannah to the Chattahoochee River. Ashton and his team will raise money and awareness for House of Heroes – a charity dedicated to improving the living conditions of military and public safety veterans and their spouses who are in need of assistance in maintaining their homes. We salute Ashton and his teammates for being a true inspiration to our staff, our patients and our country! 
 
To support Ashton's fund-raising efforts, visit his race page:  http://www.firstgiving.com/fundraiser/AshtonBurton/2014RunForTheHeroesRunAcrossGeorgia
 
Ashton's Tips
As you gear up for running season, here are Ashton's tips to tune up your game:
Embrace your ability. Begin with an honest assessment of where you are and set realistic goals. Matthew Winters trail near Red Rocks is great for beginners.
Attitude is everything. "When people tell me, 'I can't do that,' I say 'Yes you can, I've been there.'
Feed your body. It's always good to balance carbs and protein and watch out for simple carbs unless you are about to run.
Cross-training is important the more you run. Your running muscles need to be balanced, so cross-training and exercises such as reverse-lunges, power lifts and core work outs pay dividends and help elevate your game.